Where's Stephanie? Concept Trailer
Author Lenora Livingston's Shares
Adoption Story in Where's Stephanie?
Screenplay Written by Jo-Ann Bierer Wilhelm
Novel written under her pen name Lenora Livingston
A unique, inspirational adoption story about a woman placing clues in Social Services files hoping her granddaughter, who was placed for adoption, will  follow the clues and find her. Flashbacks of being raped make her face her fears and follow the dreams the rapist stole from her.
In 1982, Ian Weber, who is engaged to be married, confesses to his mother, Anna Weber, that Tara Harper, a girl he used to date is pregnant with his child. His choices are abortion, adoption, marry Tara and break his fiancee's heart, or give Tara the stigma of raising an illegitimate child. Tara wants her baby, but decides on abortion. Anna makes a phone call that results in Tara keeping her baby. However, giving into society and family pressures Tara leaves town to live in secret at a home for unwed mothers until Stephanie is born. Tara invites Anna to see Stephanie before she releases her for adoption. Ian asks Social Services for custody, but is told he has no rights. Anna, asks if she can adopt Stephanie, but is told that a grandparent's only right is to put a letter without identifiable information in it in their grandchild's file. Anna places clues in her letter for Stephanie's file hoping that one day, by some miracle, Stephanie will follow the clues and find her.
The rest of the story, which spans over the course of several decades in what can only be described as a divine intervention, Stephanie and Anna are placed directly in each other's path over and over again. Even though their families are over a hundred miles apart, their lives are divinely intertwined. An effective drama about the tenacity of family love.
Realizing others are facing similar situations, Livingston provides readers with a list of adoption groups that can help in search for surrendered family members.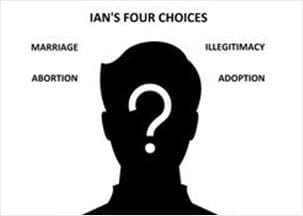 In 1982, Anna's son, Ian....
In 1982, Anna's son, Ian, found out his former girlfriend, Tara, was pregnant, he had four choices. He could marry Tara and break his fiancees heart. Abortion was against his family's beliefs. Having a child out of wedlock was absolutely scandalous. If he didn't marry Tara, she and her child would be shunned and publicly ridiculed. Adoption was an option, but that was his flesh and blood.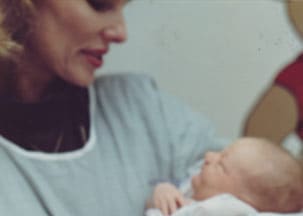 Anna got to hold Stephanie to tell her "Hello" and "Goodbye" at the same time before she was placed for adoption.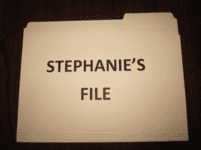 Anna places clues in Stephanie's file at Social Services, hoping that one day, by some miracle, Stephanie will follow the clues and find her.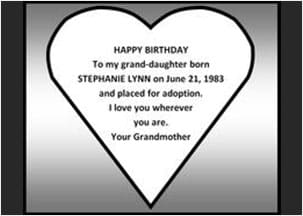 Each year, Anna places an ad in newspapers wishing Stephanie a Happy Birthday.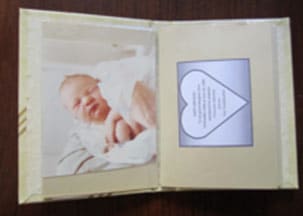 Anna maintains a mini-photo album with Stephanie's first photos, the newspaper ads wishing her a Happy Birthday, plus other items including Stephanie's biological mother's wedding announcement. Anna's longest running prayer is that one day she will be able to share the album with her granddaughter, so that her granddaughter will know that she was always loved and never forgotten.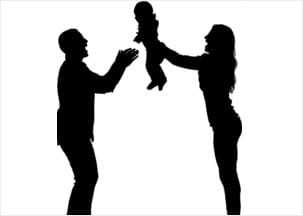 Many miles away, Claire and Mike, who had tried for ten years to have a child, adopted a baby girl they named Sadie.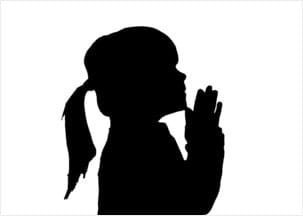 Sadie could not have been adopted into a better family. She was given much love, guidance and the best opportunities in life with Claire and Mike and their large extended family.
Where's Stephanie? A Story of Love, Faith, and Courage
by Lenora Livingston is available worldwide in the following formats.
2nd Edition Paperbacks................................................................................ISBN–978-1511737418
Available directly from Amazon at https://amazon.com/dp/1511737417  or from your favorite book seller.
Kindle ........................................................................................Available through Amazon
Audio Tape.................................................................................Available through Audible, iTunes, and Amazon.
First Edition, Limited, Hard Copy with Book Jacket: ISBN 97558-1-4627-4486    AbeBooks.com
First Edition, Limited, Paperback: ISBN 9781462744879      AbeBooks.com