Contact Jo-Ann 'Jody' Wilhelm for Press Inquiries
This  concept video is used to promote the feature script Letters to Stephanie. The first one-third of the script has  been produced by  script-writer Jo-Ann Wilhelm and submitted to 2022 film festivals as "The Ultimate Gift". She's seeking the "right" person to produce the rest of her feature script or film it in it's entirety with actors they choose and turn it into a "Movie of the Week."
The short script and feature script together have won awards in over thirty film festivals and script contests.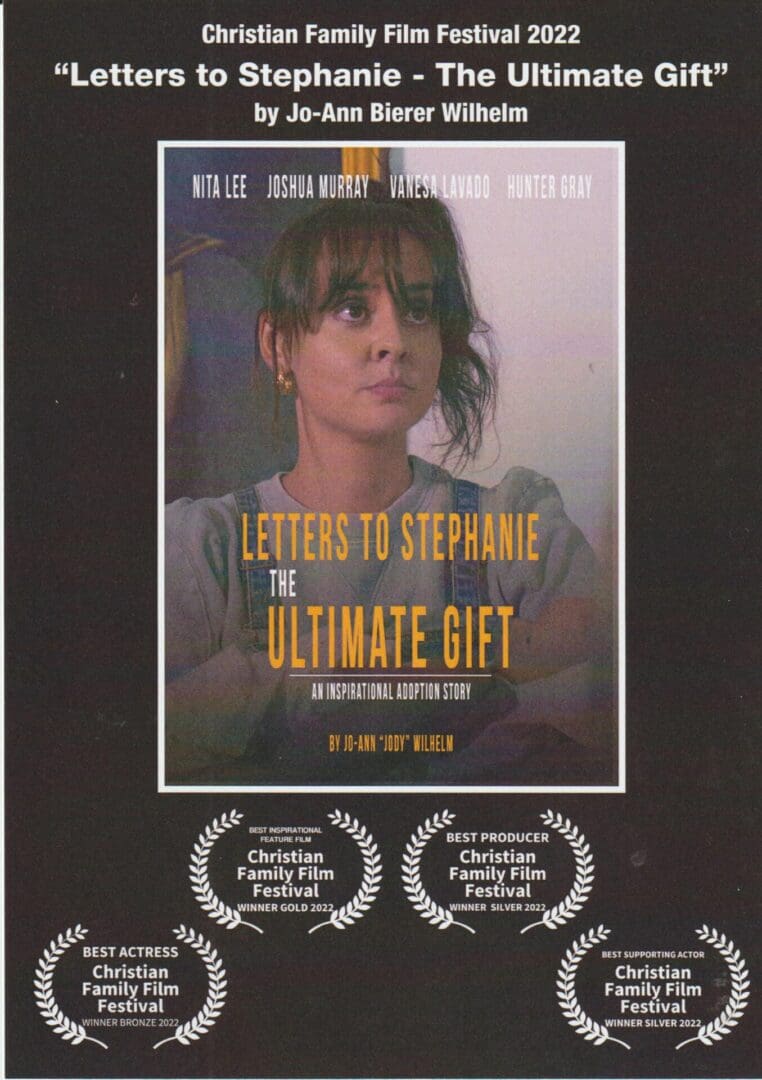 GENRE: Drama, Family, Inspirational
LOGLINE: A woman whose granddaughter's been placed for adoption leaves clues to her birth family's identity in sealed documents the child has access to when she reaches legal age... hoping the clues will one day enable her granddaughter to find her.